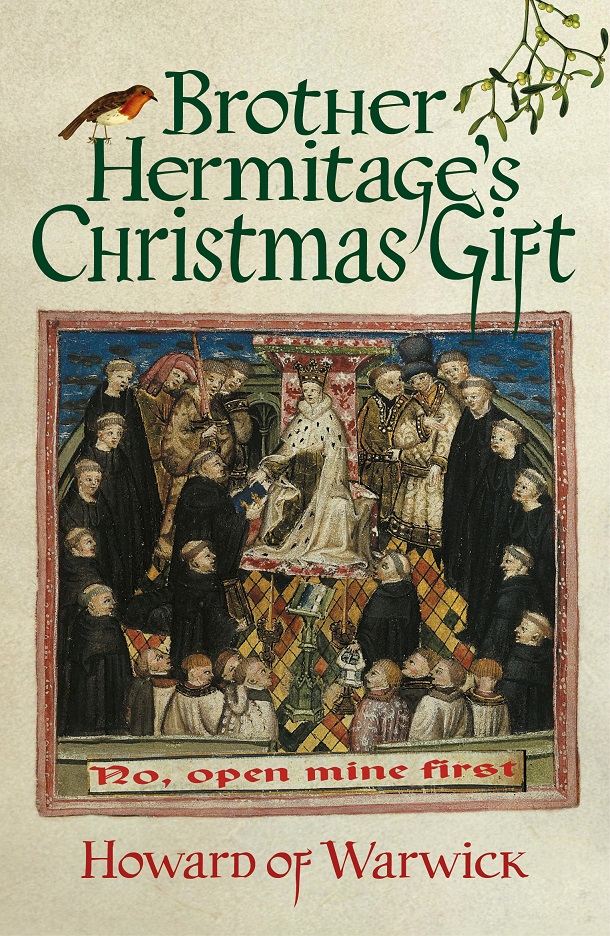 Audiobook: Brother Hermitage's Christmas Gift
Howard of Warwick narrates and Callum Hale plays all the parts in this modest little tale for the season.
Running time 2hrs 40m File size 220MB – Available Here
Brother Hermitage heads for London.
William Duke of Normandy is to be crowned King of England on Christmas day 1066; and he expects presents.
For reasons beyond reason the monastery of De'Ath's Dingle is invited to the ceremony and the only ones who can be let out on their own are Brother Hermitage and Wat the Weaver.
But it will be a rush to get there. With only 7 days to travel over 100 miles, the pair must cross a frozen and largely lawless country if they are to make it to Westminster alive.
And then there's the problem of Wat's attitude towards gifts in principle. He doesn't mind a reasonable exchange but simply giving sounds like a very poor deal.
Perhaps the days of the journey will give Brother Hermitage the opportunity to breathe the spirit of the season into his weaving friend.
Or perhaps not.